Management: It's not what you think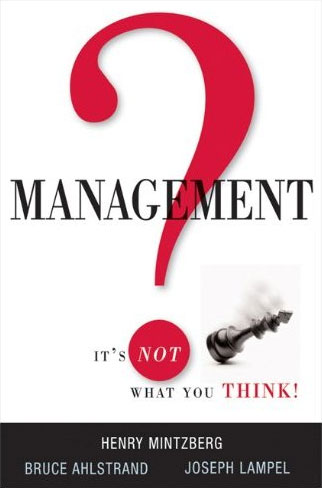 amazon.com
Pearson Education
A lot of things have been said about management over the years: that it's an art, not a science; that it's a science, filled with "best practices" and systematic steps anyone can use to get great results; that it's the fuel that powers successful organizations. Only one thing is for sure: there is no one, easy definition of whatever it is that managers do!
Henry Mintzberg, one of today's most respected and controversial thinkers on management, has joined forces with other leading business figures to provide a provocative and unusual mix of writing on management. Management? It's Not What You Think! gets readers thinking as they never have before about the practice of management. Readers will find differing perspectives—and plenty of food for thought—on topics including management terminology and buzz words; myths and maxims; MBAs; management fads; leadership; strategy; and much more.
Presenting articles, book and journal excerpts, letters, web selections, and musings, these pieces will have readers pondering, laughing, and sometimes even crying (for poor old management itself!). This irreverent, highly relevant, and insightful book will inspire managers of all types, spark debate, and renew their passion and interest in doing what they do best… managing.
International edition published by Pearson Education.